5 soups for the cold winter nights
Unfortunately, Summer is gone and we are getting ready for the long cold winter. As it was said in "Game of Thrones" ..Winter is coming! So what better to get ready with 5 soups you can have at home when outside is raining, snowing…or in general is not summer…
You see as a Greek, i am used to complain about the weather no matter how many years i would have lived in London. Nevertheless, i found out that food can make things a little bit better when the weather outside is cloudy and you have that annoying drizzle.
So here we go!
Chicken Soup with rice and vegetables!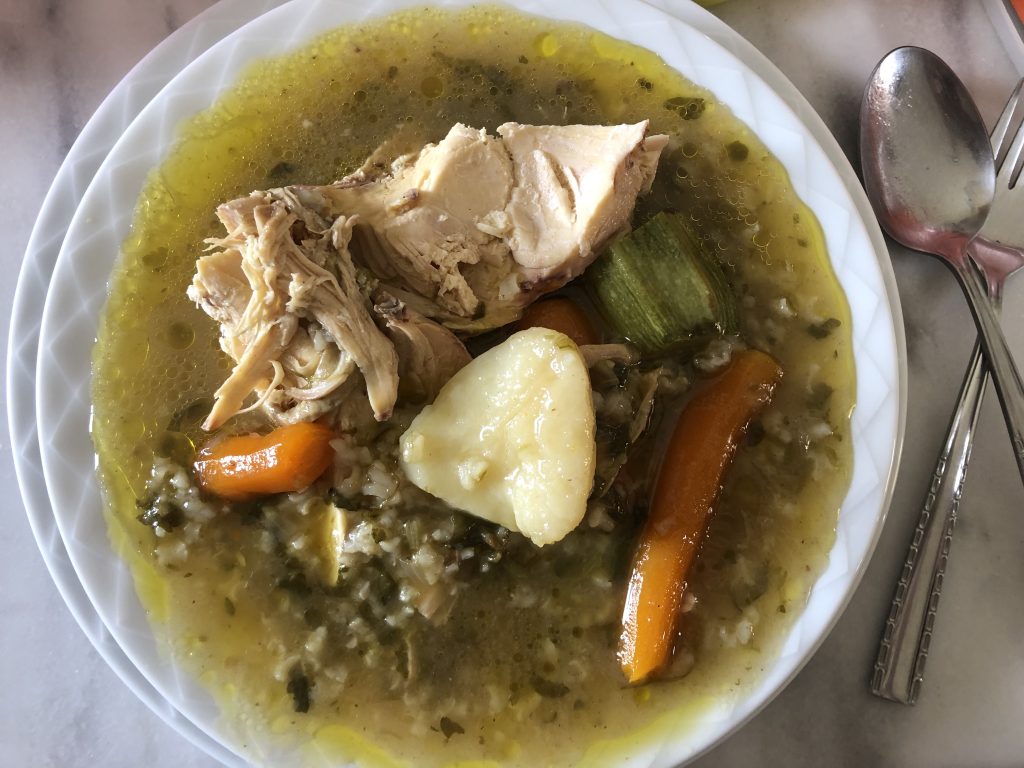 If you have to spend a night inside do it with a proper soup! Chicken soup is the classic soup of our childhood and in Greece it is used to have it with lots vegetables in big pieces and large chunks of chicken. Served pipping hot it should fill you up just by seeing it! Chicken Soup Recipe
Greek Bean Soup with Spicy Sausage
Obviously many will be familiar with the classic greek bean soup (fasolada). This one is a small variation for the ones that want to spicy it up a bit. Add a nice spicy sausage of your choice, some feta cheese and you have yourself the best comfort food for the winter. Click here for more!
Beef Soup with Vegetables
The following soup is not something extraordinary, but if you make it in a speed cooker it will be. Do you need something great in taste but also make it quick? Here is your soup! Large chunks of beef and vegetables with lemon and butter. What more do you want? Oh yes! A spoon! (and the recipe >> link)
Chickpea Soup with Lemon
There are many ways to have a chickpea soup but in Greece i was introduced to the most simple one i have to say. Bit of cumin, some chilli, and lots of lemon. Serve it with toasted bread and ..relax! Click here for the recipe
Giouvarlakia
You can barely go wrong with this one. Meatballs in a egg and lemon sauce. This was always one of my favourites when i was young and the enjoyment was even bigger when my mother managed to make it in a more thicker sauce. Try it and i am sure you will enjoy it